JANDERS DESIGN
Maja Janders
Hammerichstraße 2
22605 Hamburg

Mobil: +49 (0) 172. 514 51 15
Mail: info@jandersdesign.de
Web: www.jandersdesign.de

Ust-IdNr. DE 186386212
© 2017 JANDERS DESIGN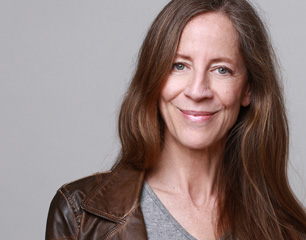 If you'd like to get to know me and my work, or you need a first consultation, feel free to call me. Or better yet, how about we meet for a coffee?
If you woud like to see my Vita,
visit me on LinkedIn or Xing

Imprint
Legal Disclaimer + Terms of Use
Welcome to my website. If you continue to browse and use this website, you are agreeing to comply with and be bound by the following terms and conditions of use:

The content of the pages of this website is for your general information and use only. It is subject to change without notice.

Neither JANDERS DESIGN nor any third parties provide any warranty or guarantee as to the accuracy, timeliness, performance, completeness or suitability of the information and materials found or offered on this website for any particular purpose. You acknowledge that such information and materials may contain inaccuracies or errors and we expressly exclude liability for any such inaccuracies or errors to the fullest extent permitted by law.

This website contains material which is owned by or licensed to JANDERS DESIGN. This material includes, but is not limited to, the design, layout, look, appearance and graphics. You may not, except with the express written permission from Maja Janders, distribute or commercially exploit the content. Nor may you transmit it or store it in any other website or other form of electronic retrieval system.

All brand names and registered trademarks reproduced or mentioned in this website are the property of their respective holders.

A special thanks to GraphicBurger and DesignBolts for the use of some really nice Mockups.



Impressum
Urheberrecht
Alle Rechte vorbehalten. Inhalt, Struktur und Gestaltung der Webseiten von JANDERS DESIGN sind urheberrechtlich geschützt. Vervielfältigung, Änderung, Darstellung, Verbreitung, Übermittlung, Veröffentlichung, Verkauf, Lizenzierung, Bearbeitung, Verfremdung oder Nutzung von Informationen oder Daten für welche Zwecke auch immer, insbesondere die Verwendung von Texten, Textteilen oder Bildmaterial, bedarf der vorherigen schriftlichen Zustimmung von Maja Janders.

Haftung
Maja Janders prüft und aktualisiert die Informationen auf ihrer Webseiten ständig. Trotz aller Sorgfalt können Daten und Informationen jeglicher Art nicht auf dem neuesten Stand sein. Eine Haftung, Garantie oder sonstiges Einstehen für die Aktualität, Richtigkeit und Vollständigkeit der zur Verfügung gestellten Informationen ist daher ausgeschlossen. Alle Markennamen und eingetragene Marken die in dieser Website reproduziert oder erwähnt werden, sind Eigentum ihrer jeweiligen Inhaber.